Our designers and eCard developers have been working hard to create a new range of corporate Christmas eCards and corporate Holiday eCards for 2015.
Here's a sneak preview at some of the new designs – with more to come.
The new range features both new Christmas eCard designs as well as holiday designs for professional business & corporate eCards in 2015.
All new designs will allow you to add your preferred message eg: Happy Holidays or Seasons Greetings as the main greeting on the card.
Let us know your thoughts in the comments section below… do you have any design suggestions?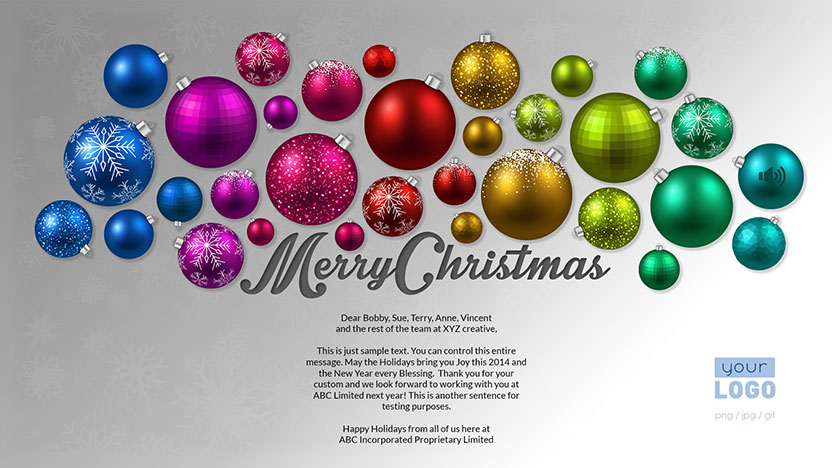 Comments are closed.